Sustainable Supply Chain Management
In order to enhance Arcadyan's business development and market competitiveness, Arcadyan conducts effective management based on the quality, price, delivery, service, environmental and social responsibility performance of suppliers, develops the most appropriate procurement policy, and conducts jointly operate a responsible supply chain with suppliers. Arcadyan also reviews supplier performance quarterly, conducts supplier risk assessment annually, and performs on-site audits for mid- to high-risk suppliers. Arcadyan regards supplier management as one of the key actions to implement social responsibility. In addition to continuously requiring suppliers to improve their comprehensive performance such as quality, delivery, service and price, Arcadyan also directly incorporate the green product instructions required by customers into the supplier's incoming inspection procedures and audit operations, promote source man-agement, and implement a continuous improvement cycle . In 2020, we will collect green parts list and material test reports for key customers' suppliers (a total of 388), and conduct supplier environmental performance evaluation, with a response rate of 100%.
Arcadyan continues to promote corporate social responsibility plans, and also participates in customers' supplier sustainable development plans, counsels suppliers to participate in and fol-lows the Sustainable Development Platform (SDP). Besides encourages suppliers to meet delivery requirements, improve quality, and increase their competitive advantages, Arcadyan also counsel partners to invest in improving and strengthening their management of employee care, environmental protection, public safety and environmental health, and work closely together to create excellent and competitive products and create a win-win supply chain management. In order to lead the suppliers to grow together, Arcadyan revised supply chain management specifications and management measures at the end of 2020, including new supplier evaluation, supplier management, supplier audit and supplier counseling, so as to guide suppliers to become a green supply chain and reduce supply chain risks. Suppliers are also required to sign a new version of the 『Commitment of Supplier for Corporate Social Responsibility』, which includes "organizational governance", "labor rights", "occupational health and safety", "environmental protection", "management system", "ethics", "Appeal mechanism" key themes and standards, Arcadyan sets a target supplier sign-back rate of over 90% in 2021, and achieves the target in the third quarter of 2021, with a sign-back rate of 100%.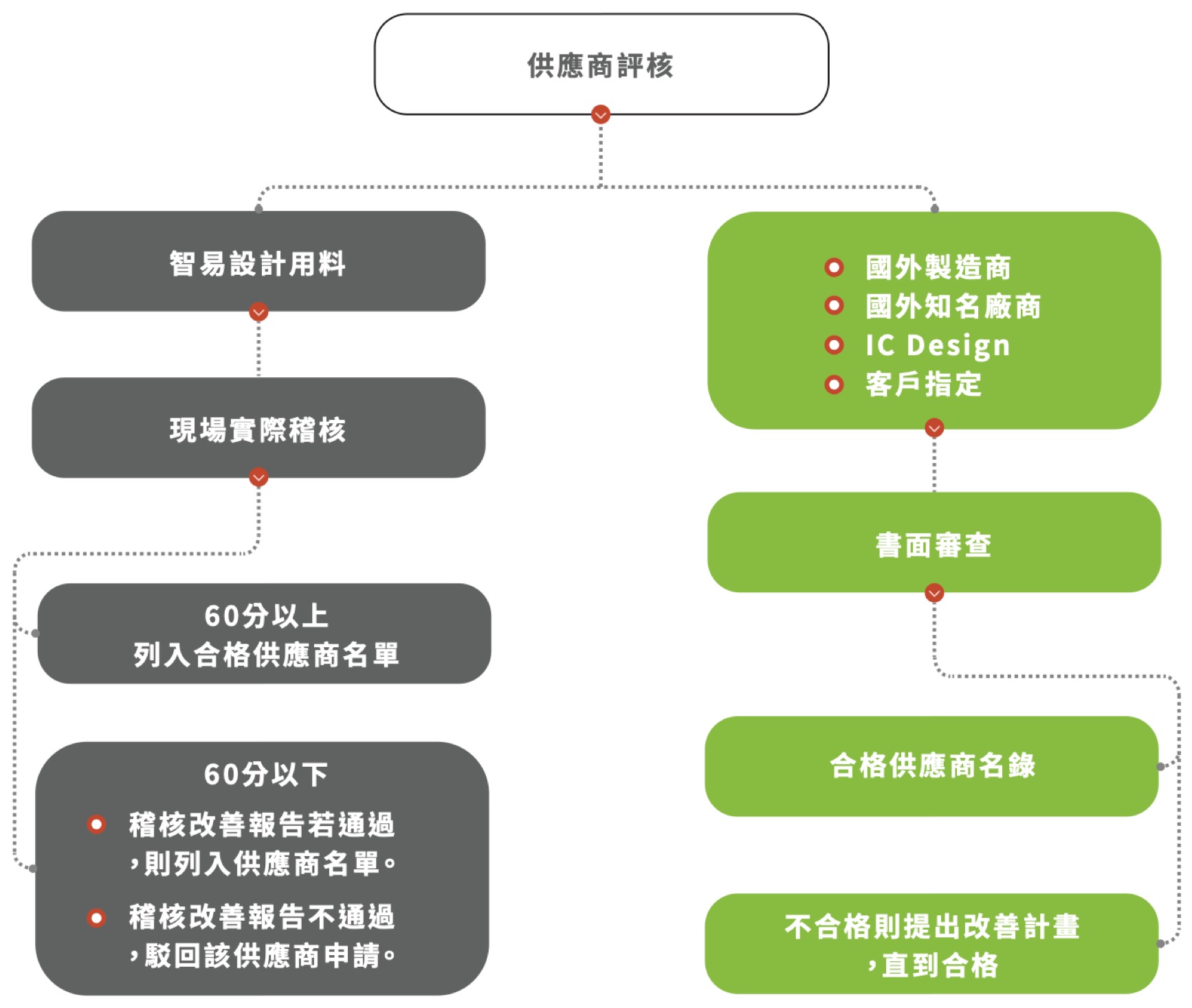 Supply Chain Localization
Taiwan headquarters, China and Vietnam production centers are important operating bases of Arcadyan. In order to pursue production and supply efficiency and improve the local economy, it has continued to develop local procurement over the years. There are hundreds of related important components, including power supplies, electronic components, elec-tromechanical components (printed circuit boards, etc.), mechanical components, are most-ly from Taiwan and China. With the increasing application and demand of products, most suppliers continue to expand their production capacity or factories in other regions. In order to reduce the energy consumption and environmental pollution caused by the transporta-tion of raw materials and products, in addition to improving the effective use of packaging materials and space, using recyclable packaging materials, Arcadyan actively develops local suppliers to reduce redundant transportation costs and carbon emissions.
Arcadyan upholds the supply chain localization Spirit, through the procurement manage-ment process, continue to develop new local suppliers. In 2020, the proportion of local pur-chases from CNC China production center reached 94.12%. Since AVC Vietnam production center started mass production at the end of 2019, the initial supply chain establishment is not yet complete, and the proportion of AVC local procurement amount is 20.03%, and the plan is to increase its local procurement ratio to 30% in 2021.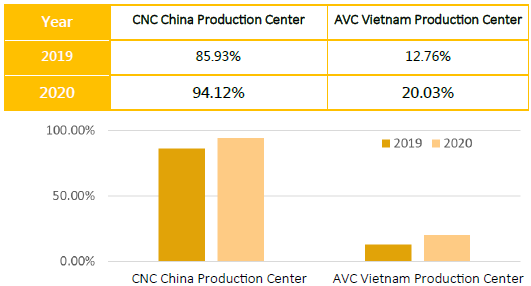 Prohibition of Conflict Minerals
In accordance with the Conflict Minerals Reporting Template (CMRT), Arcadyan has started to manage non-conflict minerals parts since 2010, and issued to hundreds of suppliers of electronic and mechanical materials related to the electronics industry world-wide. Statement policy. The supplier conducts an information survey of conflict minerals on the materials sent, and makes a com-mitment to the materials. In 2020, the completion rate of non-conflict mineral surveys reached 99%, ensuring that the materials meet the requirements of conflict-free metals in the Democratic Republic of Congo.
If the result of the investigation is that the material uses conflict minerals in Congo (DRC) and its surroundings, the supplier shall be required to provide signature declaration, immediately stop purchasing and using conflict minerals in Congo (DRC) and its sur-roundings, and formulate corresponding improvements, Preventive measures to meet the requirements of the conflict-free miner-al policy. On top of that, we have also included cobalt in our Non-Use of Conflict Minerals control list and commenced our due dili-gence on the use of cobalt in 2019 in the hopes that our suppliers will work together with us and push for collaborating refiners to curb mining operations involving inhuman treatment.